Register now for the Digital Health Forum RECAINSA 2021 - Digital Health for All on 29 November-3 December.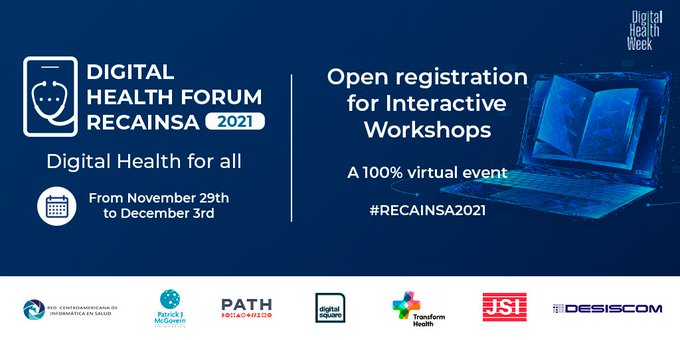 Register Here: Foro de Salud Digital RECAINSA 2021
RECAINSA organized a 100% virtual event with the primary objective of creating a space where professionals from the public, private and academic sectors of Latin America and other latitudes will share their experiences and learning during five days of virtual activity. Expert panels, keynote presentations, lightning talks, poster presentations and interactive workshops with different topics such as data governance architecture, interoperability standards, among others, will allow attendees to learn about innovations, best practices and successful experiences in issues related to global Digital Health.