Hi all,
I apologise in advance if I missed some obvious resources, and I'll be grateful for being pointed to them.
Let us imagine an HIE architecture with at least the following three components:
Client Registry
SHR Repository
Some remote EMR system authenticated to consume both the Client Registry and the SHR Repository APIs.
Let us now imagine a typical workflow where a patient identity was found within the Client Registry from the remote EMR system, and the SHR for that patient is being requested to be transferred to the EMR. I am trying to illustrate this below with a flow chart: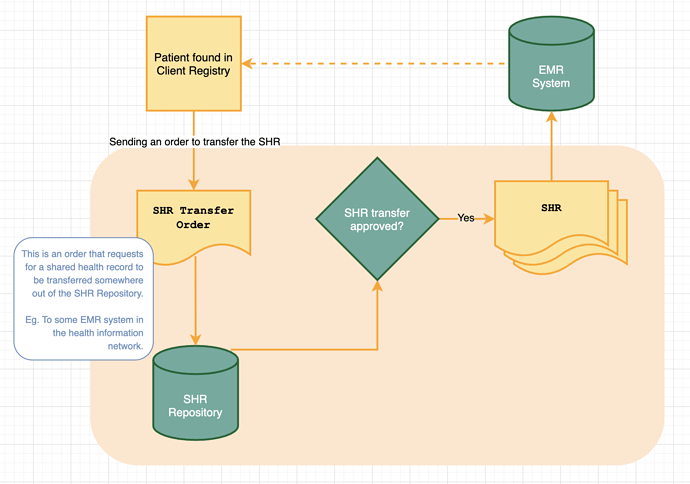 This is an async workflow where the SHR transfer order needs to go through an approval process before the data can be sent out to the requester.
I am wondering if anyone in this group has come across such a workflow? And if yes, if there is any guidance, documentation or literature on how to generate, represent and handle those SHR transfer orders.
Any input would be much appreciated!