OpenHIE Community Meetings have always provided a unique opportunity for HIE implementers to collaborate and improve their knowledge of OpenHIE, share examples of how OpenHIE models can be used practically, and to propose new priorities. OpenHIE meetings allow leaders to come together, share, and learn about approaches to designing interoperable solutions and governance frameworks that can be applied to health system information exchanges.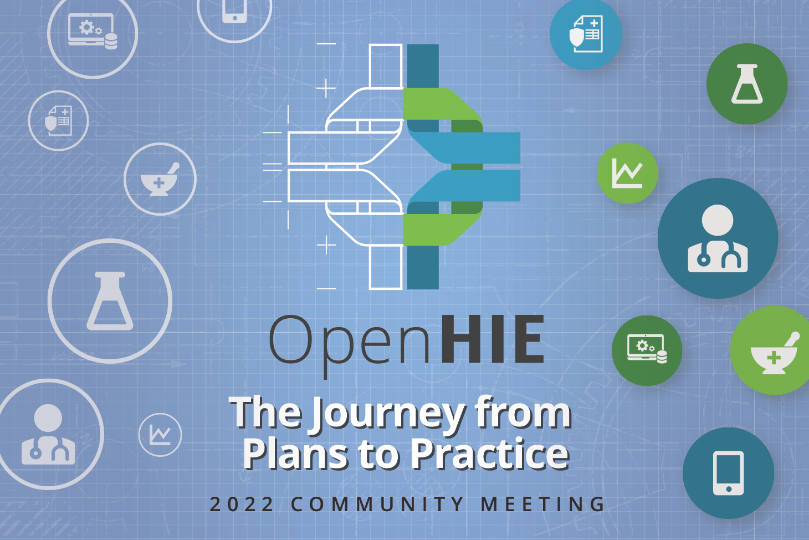 Sharing More about OHIE22: The Journey from Plans to Practice
While virtual this year, the OpenHIE Community Meeting of 2022 will still provide opportunities for government officials, implementers, and tech developers to come together to learn and share with each other. We're excited to share that registration for the OHIE22 Virtual Community Meeting: The Journey from Plans to Practice is now open!

This year's event will take place in the format of three interactive meeting days (13, 15, and 21 September). During these three days you can expect a welcome event, HIE Journey showcases, and unconference sessions! In between these meeting days, the planning team will also be promoting resources to community members for further education and connection.
Register Now & Join The Event!
We hope you'll participate in OHIE22 this year and share this event with your colleagues and peers! Learn more about this year's event and register on this web page: https://ohie.org/ohie22/. Please email me at kasey@ohie.org with any questions you may have!