Hi all,
I'd like to start a thread to discuss how the components of OpenHIE will communicate and form an HIE. To do this we need to support some standard interfaces that provide certain functionality. Due to our involvement with IHE these should be IHE profiles.
I have put together a diagram depicting the functions that I envisage each registry to perform and the associated standard that seems most likely to use to expose this. Note, this only includes the functions that are useful within the HIE, I'm sure there may be others that are not mentioned here.
I don't know of an IHE standard that deals with terminology, however there is the HL7 Common Terminology Services standard that could be used.
Please let me know what you think of this and feel free to pull it apart
Cheers,
Ryan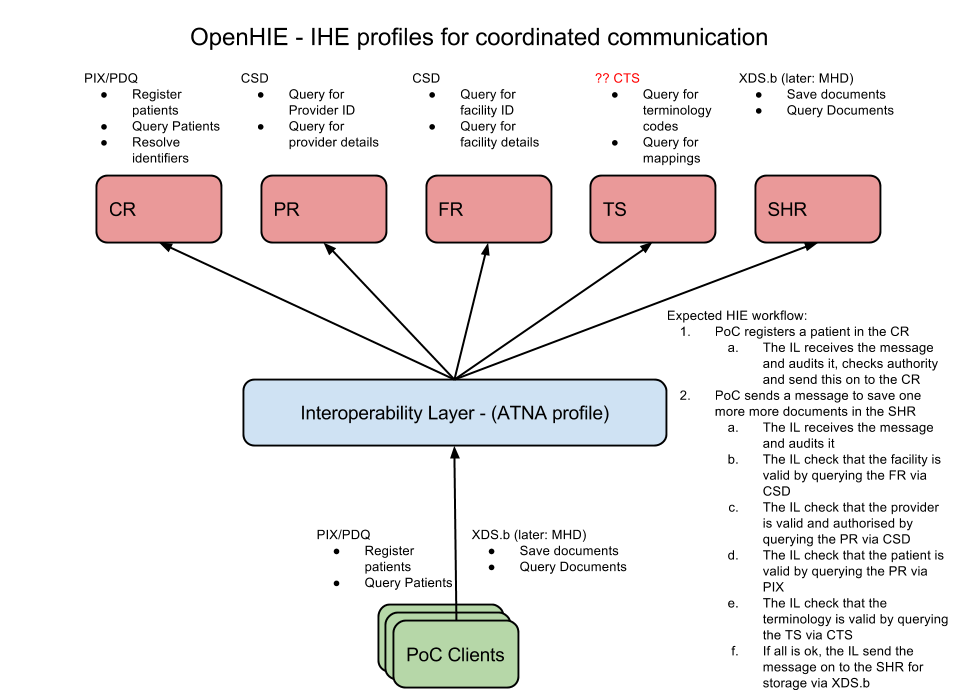 ···

–
Ryan Crichton

Software Developer, Jembi Health Systems | SOUTH AFRICA

Mobile: +27845829934 | Skype: ryan.graham.crichton
E-mail: ryan@jembi.org