TerraFrame
TerraFrame automates knowledge sharing within ecosystems for public health, climate, and for achieving the sustainable development goals. Their open-source technology stack uses spatial knowledge graphs to implement machine-to-machine interoperability of disparate data and knowledge representations by common geographies as they change over time to support time series analytics and machine learning efforts.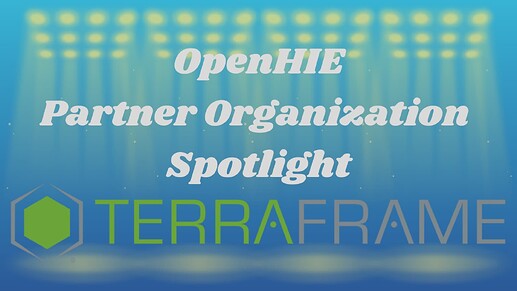 TerraFrame is an official OpenHIE Partner Organization!

TerraFrame strengthens HIEs by using semantic technologies to integrate data by common geographies and to provide accurate geographic data to different components of an HIE architecture, starting with health facility management.
Want to learn more about TerraFrames's contributions to OpenHIE and the digital health community? Check out their partner page on the OpenHIE website: TerraFrame - OpenHIE