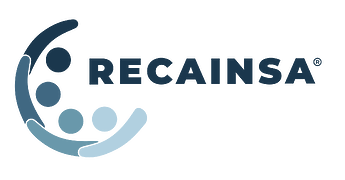 Registration for RECAINSA's Digital Health Forum 2023 is now open! This groundbreaking event, taking place on November 21, with side events on November 20 and 22, is a unique opportunity to immerse yourself in the exciting world of transformation of the health sector.
Learn more & register to attend this event: https://fsd.recainsa.org/

RECAINSA joins the effort led by the World Health Organization (WHO) and the Pan American Health Organization (PAHO) to promote and boost universal access and coverage in health through the digital transformation in health. We firmly believe that this initiative can have a significant impact on the efficiency and quality of health systems, contributing to the reduction of inequities that affect the countries of Latin America and the Caribbean.
The 2023 Digital Health Forum will be a key event to advance this agenda in Latin America and the Caribbean. It will provide a space where professionals and stakeholders from the public, private, academic sectors, international development agencies, multilateral organizations and civil society can promote and share experiences and knowledge related to digital transformation in the health sector.
Why should you register?
Access to leading digital health experts.

Share experiences and knowledge with professionals from around the world.

Contribute to reducing inequities in the region.