Good Day
Firstly, pardon my ignorance as I am VERY NEW to OpenHIE and OpenHIM.
I am trying to set up OpenHIM on a local virtual machine running Ubuntu 22.04. After setting up OpenHIM, I get the following error on the Login Page:
"An error occurred while attempting to connect to the OpenHIM Core on https://localhost:8080. The service may not be running or may not be accessible from your current location. Additionally if Core is using a self-signed certificate,you may first need to instruct your browser to accept it. You can do so by accessing the following link"
On clicking the link to accept the self signed certificate, (browsing the heartbeat page:
https://localhost:8080/heartbeat), I get the following browser error: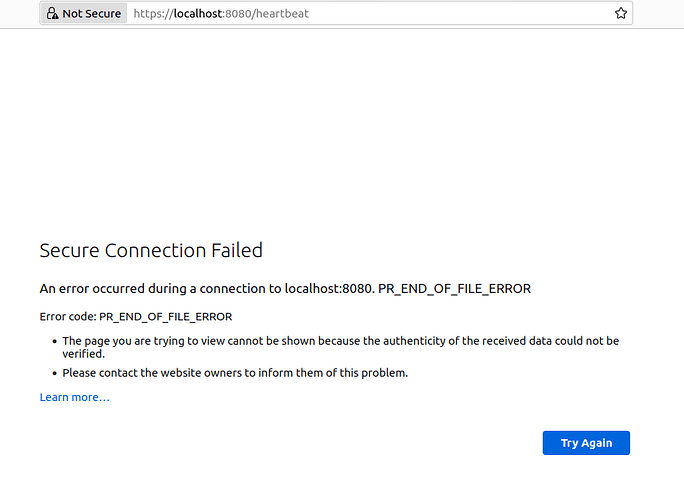 Can anyone assist how I can go around this. I appreciate your assistance on this matter.
Regards
Simba